The following data file uploads are required when working with Emergent Bilingual sections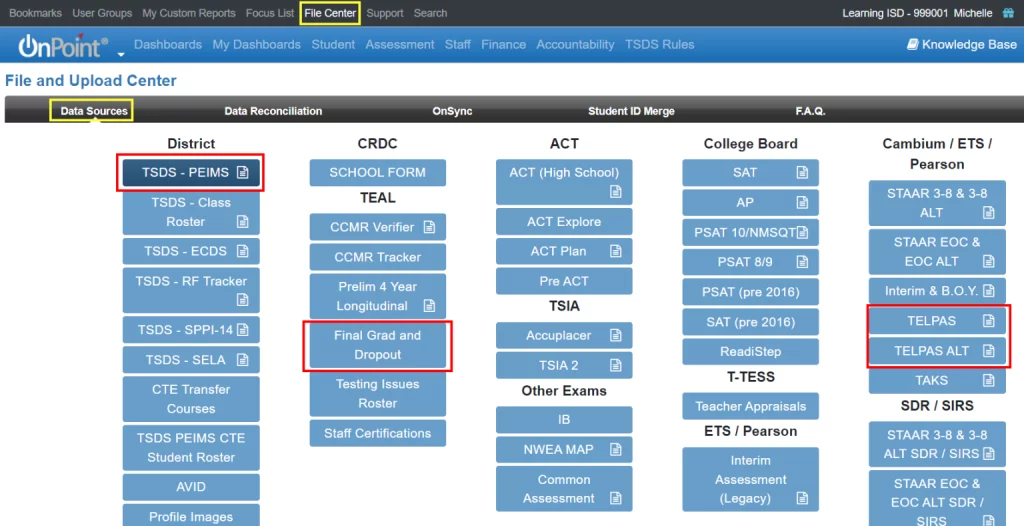 Data Source (s)
TSDS PEIMS – Student Information System (SIS)
TEAL – TEA Final Grad and Dropout files for the RDA BE/ESL/EL Indicator #9: EL Graduation Rate report
Assessment
Check file uploads

Scroll toward the bottom of the data sources screen to view list of files uploaded
PEIMS files – click on "Info" or "Data" to open up and see list of interchanges/sections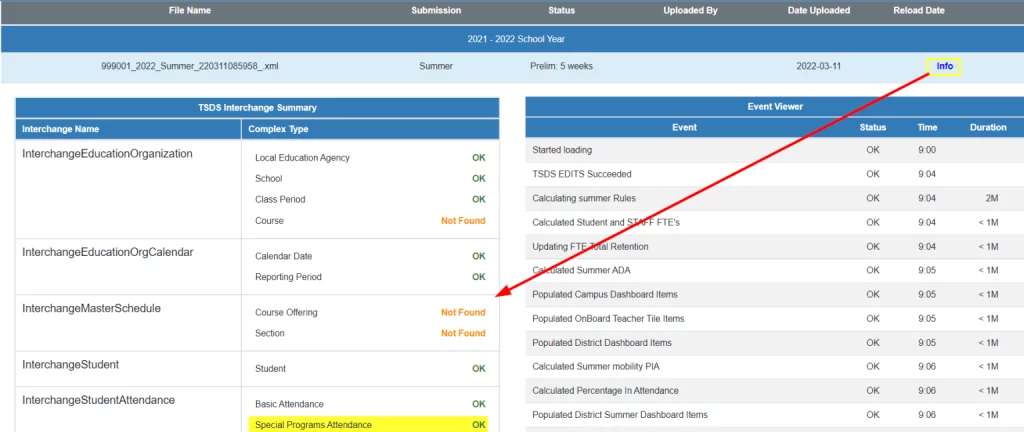 Note the year and status of the file (final or preliminary).
This data will populate the dashboards/reports you are about to view.
We recommend a current year SUMMER PEIMS file be loaded as soon as possible, even though it may be a "preliminary" file.
"PRELIMINARY file" means that the data is NOT the "FINAL" file that will be sent to TEA and therefore expect counts to change.
NOTE: Contact your OnDataSuite Administrator if "fresh", more current file(s) need to be loaded.