Combining local tests allows a user to increase sample size which leads to better measure of reliability and validity.
The system will only allow you to combine test with the same subject. The test may have been given by different teachers to different sets of students.

Navigate to OnTarget, Then to "Analyze Assessments" Choose the "Combine Assessments button from the top right as shown above.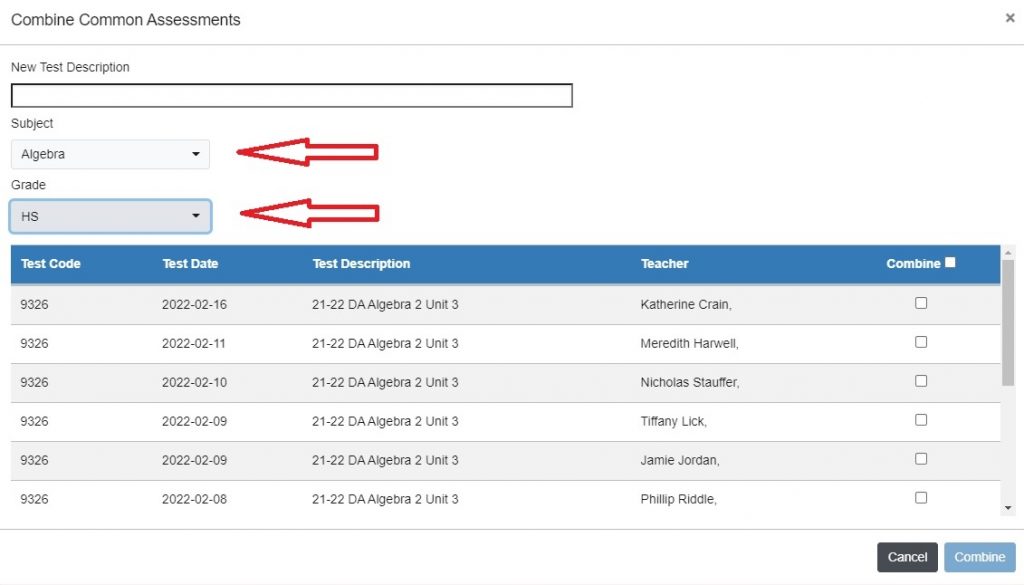 Choose a subject and grade, then choose desired test from the selection below to combine them.