To log into your OnDataSuite account you must be granted access by your district system administrator.
Begin by directing your web browser to your district designated OnDataSuite URL. In most cases users accounts should follow the logic listed below. If this is not the case you may need to check with your district administrator:
Please note that the URL begins with the secured hypertext Transfer Protocol Secure (HTTPS).
When you have directed your web browser to the secured login web page you should see the OnDataSuite Login Name and Password page. All Login Names, Passwords and system wide access privileges will be assigned by your district administrator.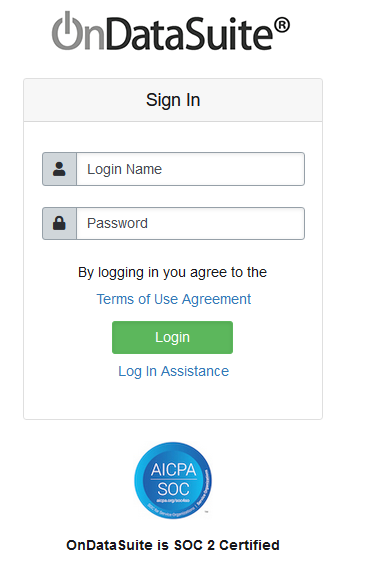 Login Issues and Forgotten Passwords
If you forget your password or your password does not work you will need to contact your local district designated OnDataSuite system administrator.
To ensure the security of system access, OnDataSuite cannot update passwords, assign users or add/remove privileges to any account once a system administrator has been assigned to the system.
If you do not know who your system administrator is you can use the log in assistance link located in your districts designated OnDataSuite landing page.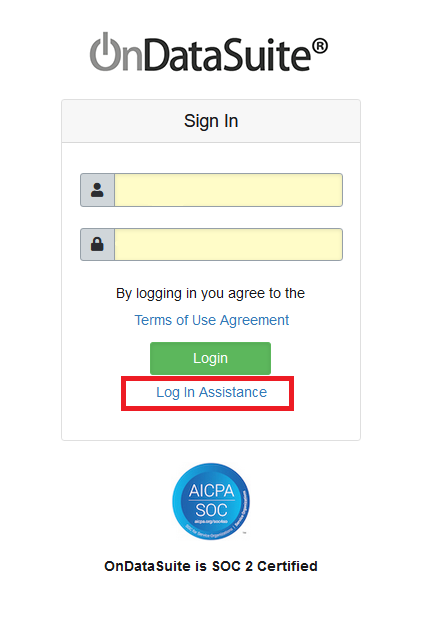 Clicking the 'Log In Assistance' link will open a support window with a link you will need to click on. This will create an email that we will then forward to your designated district administrators email address on file.