OnDataSuite loads data annually from the Comptroller related to Tax Values and Rates.
The Texas Comptroller publishes School District Tax rates and levies for the calendar year by January 1 of the following year. OnDataSuite loads the updated information as it is made available. (Estimated updates available late January / early February)
https://comptroller.texas.gov/taxes/property-tax/rates/
ODS loads Comptroller calendar year 2022 data as school year 2022-2023 data.
This data is used in the following applications:
OnPoint – Finance – Finance Custom Reports – Financial Well-Being Reports – M& O Tax Rate and Fund Balance in General Fund by Fiscal Year
OnPoint – Finance – Finance Custom Reports – Historical Review Reports – Tax Rate Trend Last Five Fiscal Years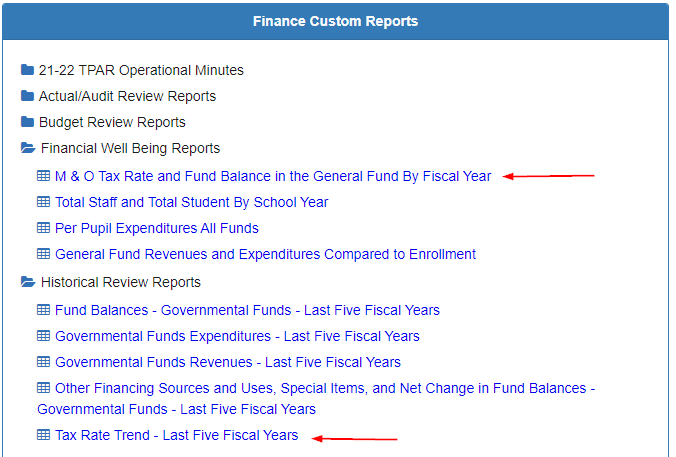 OnPar – My Reports – Finance – Comptroller Data – Tax Rates/Property Values