File Record Count can be found under every TSDS Rules selection.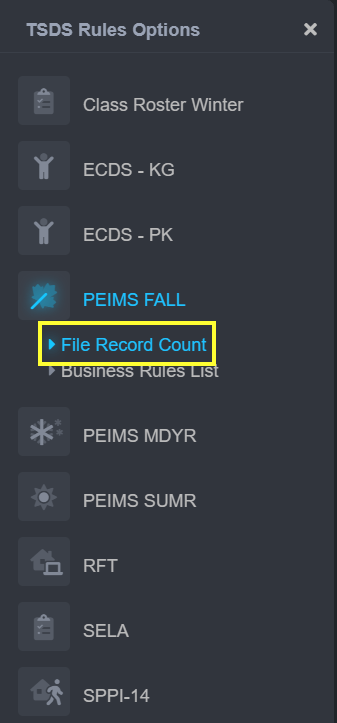 Screen displays each interchange and it's subcategory along with the number of records processed.

Processed EDITS Record Count indicates the number of records that are being used successfully by the PEIMS Edits process.

Review record counts for reasonableness. If record counts are zero when they shouldn't be or are unexpectedly low, it typically indicates issues with the file structure including missing tags, badly formatted strings, etc.
Resolution for inaccurate counts can include reviewing XML files with SIS and Business vendors and/or Submitting a Ticket.