To assist with your MOEquity Staff FTE reporting, OnDataSuite (ODS) offers the following report by campus. Currently there is not an ODS Staff FTE report by grade level by campus. Reference TEA for detailed guidance https://tea.texas.gov/finance-and-grants/grants/federal-fiscal-compliance-and-repor[…]ompliance/arp-local-maintenance-of-equity-requirement-moequity
Staff – Staff Custom Reports – Staff FTE Reports – Student/Teacher FTE Ratio – Potential Indicators of Financial Problems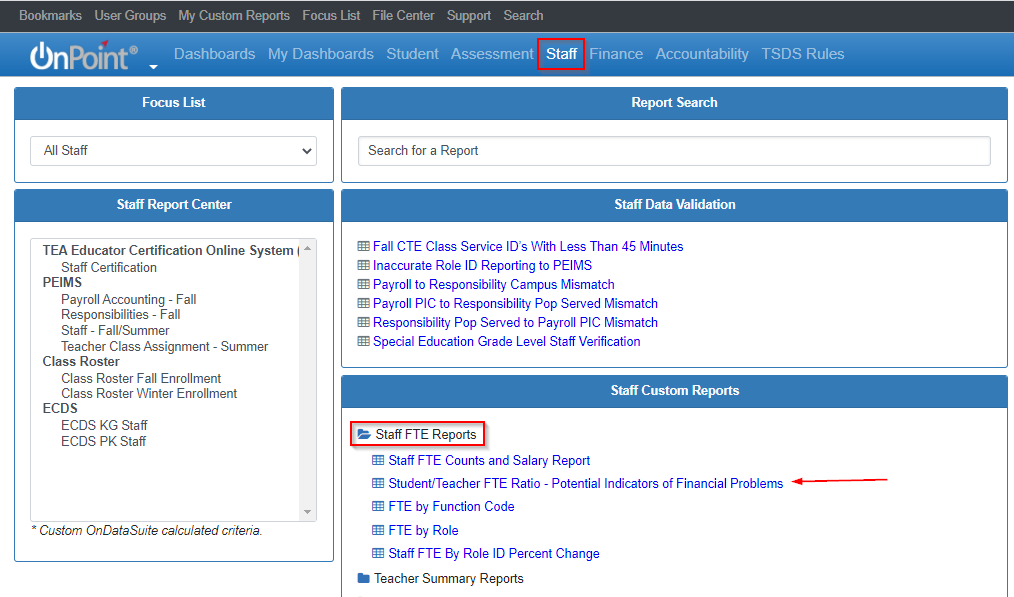 The default report view is District level and most recent 5 years totals.

Reset the Campus filter to All Campuses (will list each campus and related totals on a single report) or select a specific campus for the respective totals one at a time.

Reset the 5 years selected to the specific year to be reported.

Submit
Example report: