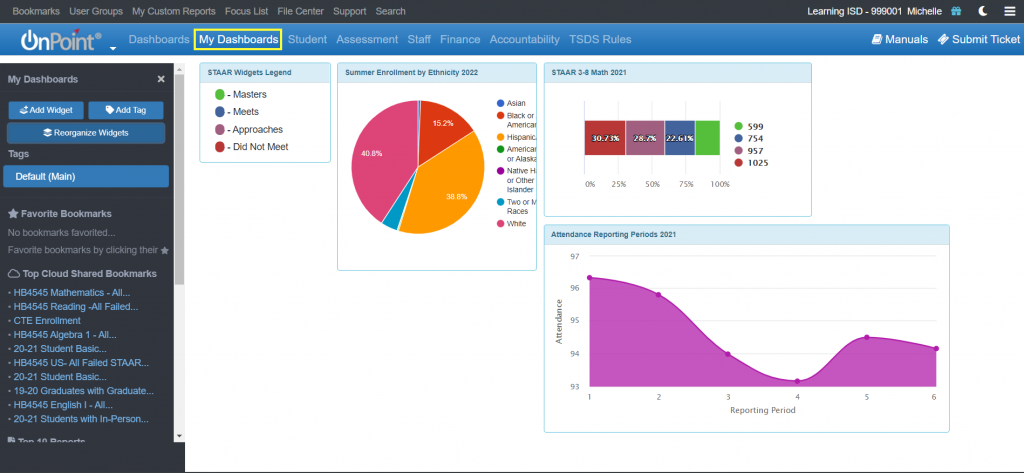 The My Dashboards location in OnPoint provides users with a personalized dashboard experience that will allow them to save favorite bookmarks, add live dashboard widgets, see a list of the top 10 statewide OnDataSuite shared cloud bookmarks and data validation & custom reports, and view the top 5 most viewed webinar trainings in the OnDataSuite support section.
To resort the sections, use the directional arrows that appear when you hover over the section's title. Simply click and drag to the desired position on the navigation bar.
Visit other My Dashboards sections by typing in "My Dashboards" in the Search tool.