Create tags to separate dashboards.
Default (Main) is the tag that is automatically used if you add widgets to the page.
To create another dashboard to set up different widgets, click Add Tag, type in a descriptive Tag Name, and click "Add Tag" in the popup box.

The new Tag will display in the navigation box under Tags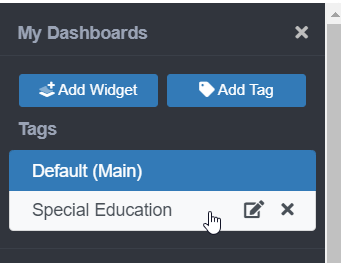 To edit the Tag Name, click the edit button, type in a new tag name, and click "Rename Tag" in the popup box.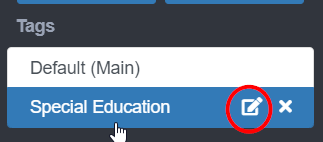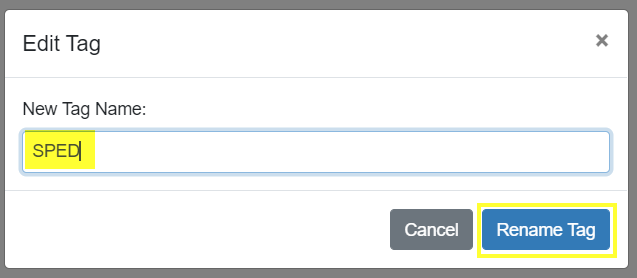 Note that the Default (Main) tag can also be renamed
To delete a tag and all widgets associated with that tag, click the X, and confirm the Delete.