What is OnPar?
OnPar is a powerful tool that allows users to compare their state-released data with other districts and campuses in the state.
How do I get to OnPar?

OnDataSuite users can access OnPar while logged into OnDataSuite. User access is not restricted because this database is populated by several public data sets released by TEA.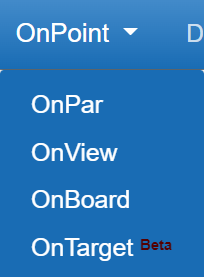 Where does the data come from?
OnPar contains data released to the public by Texas Education Agency (TEA), including TAPR, Finance, and Discipline.
How often is the data updated?
OnPar is updated upon the public release of the state-wide data file published by TEA.