Location: Hamburger Menu
Individual users without full administration privileges can update their passwords and user profiles independently from the administration area.
The Your Account Settings navigator box, left-hand side of page, contains the options available under My Account. Search for individual sections in the knowledge base for further information about each one.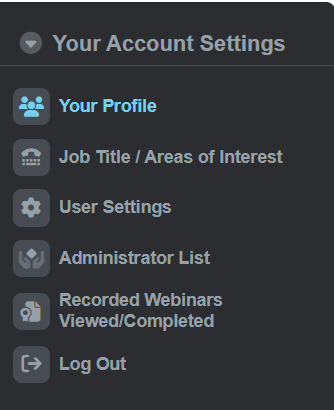 Click X to collapse navigator.
Click 
 to open navigator back up.