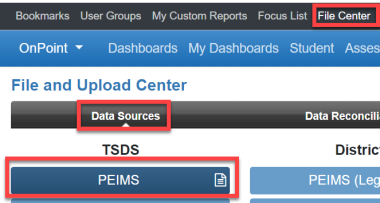 Data Sources
PEIMS TSDS – xml interchange files are created in the Student Information System (SIS)
NOTE: Current year FALL PEIMS files will be in "preliminary" status until this data collection is complete and sent to TEA.
Contact your OnDataSuite Administrator if current files need to be loaded.
Check file uploads

Scroll toward the bottom of the data sources screen to view list of files uploaded
PEIMS files – click on "Info" or "Data" to open up and see list of interchanges/sections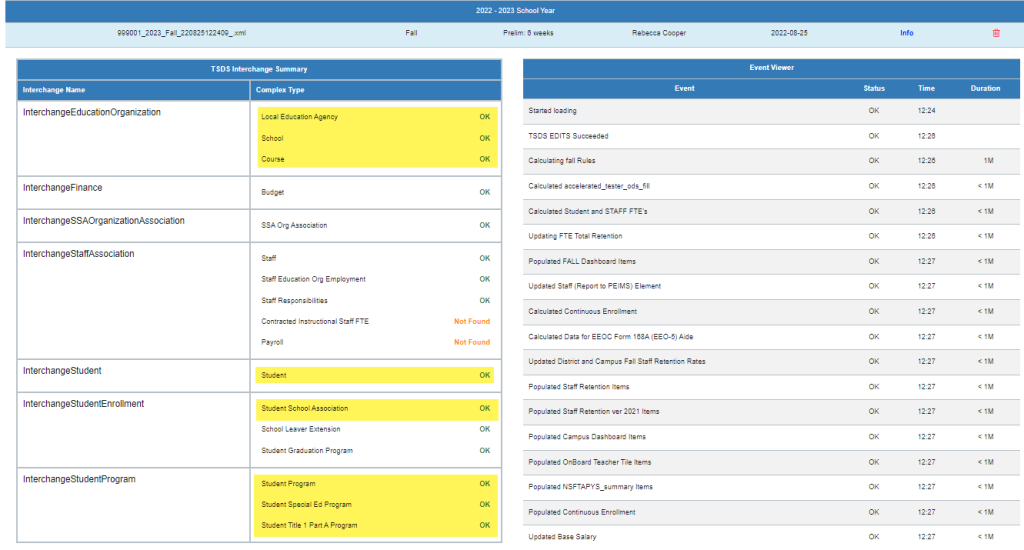 Note the year and status of the file (final or preliminary).
This data will populate the dashboards/reports you are about to view.
We recommend a current year FALL PEIMS file be loaded as soon as possible, even though it may be a "preliminary" file.
"PRELIMINARY file" means that the data is NOT the "FINAL" file that will be sent to TEA and therefore expect counts to change.
NOTE: Contact your OnDataSuite Administrator if "fresh", more current file(s) need to be loaded.