Student Data Validation reports proactively audit data anomalies, including TEA Limited Scope Attendance Audits, before and/or after the data gets set to TEA via TSDS PEIMS submissions.
The reports contained in this section typically display a detailed lists of students who could potentially have incorrect coding in certain fields, or areas in PEIMS reporting.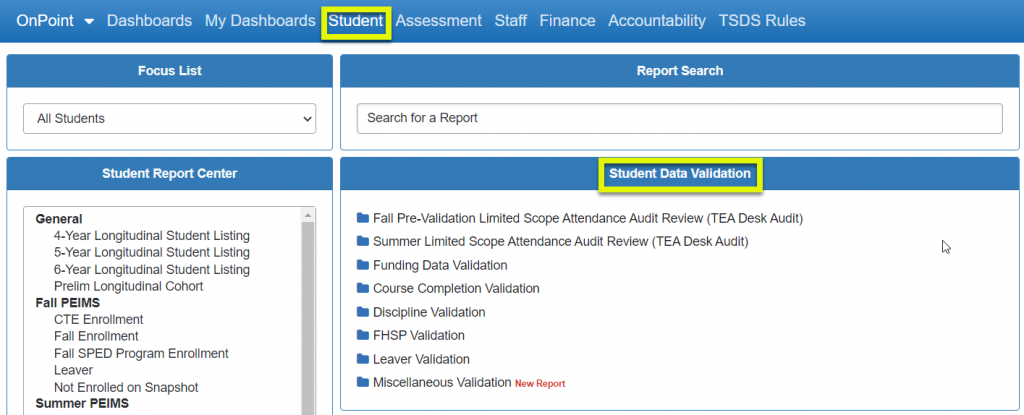 For details on each report contained in these folders, please open the report and use the TOOLS dropdown to locate REPORT INFO.