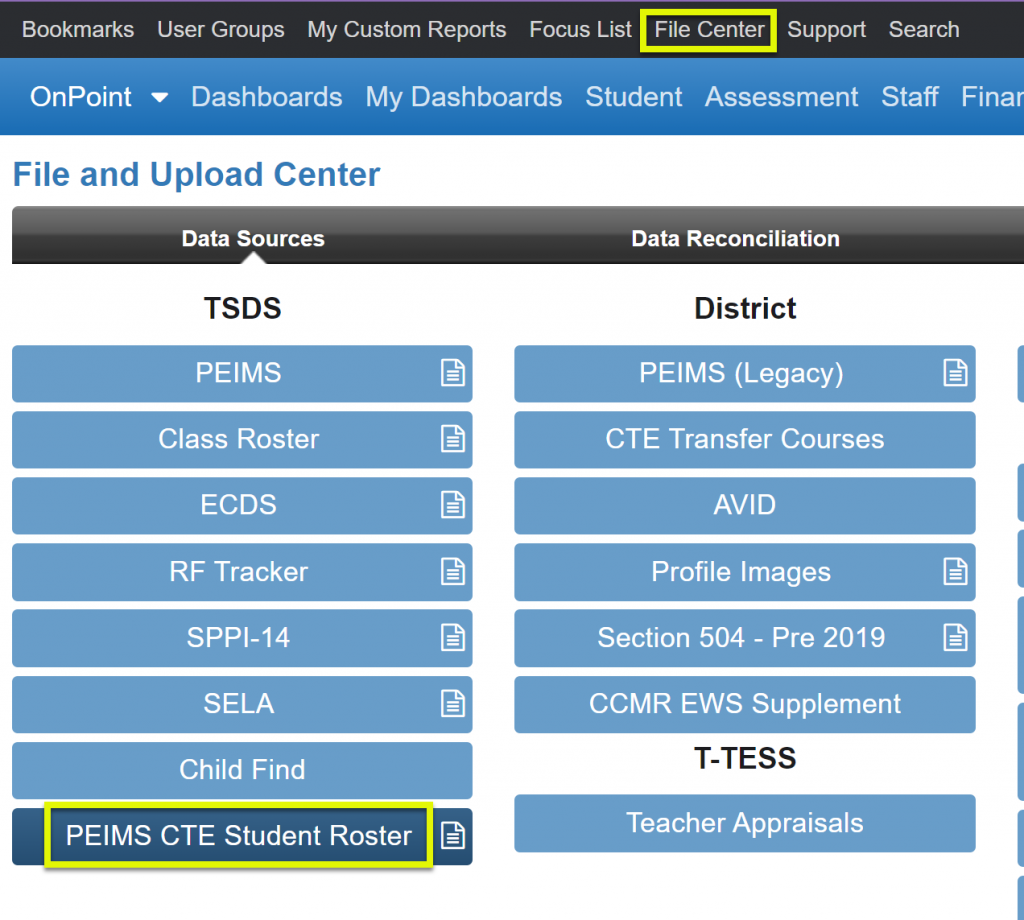 Note: File should be in CSV format.
The TSDS>PEIMS CTE Student Roster upload in the File Center is used to upload CTE information found in the PDM3-404-002 Career and Technical Education Student Roster from TSDS: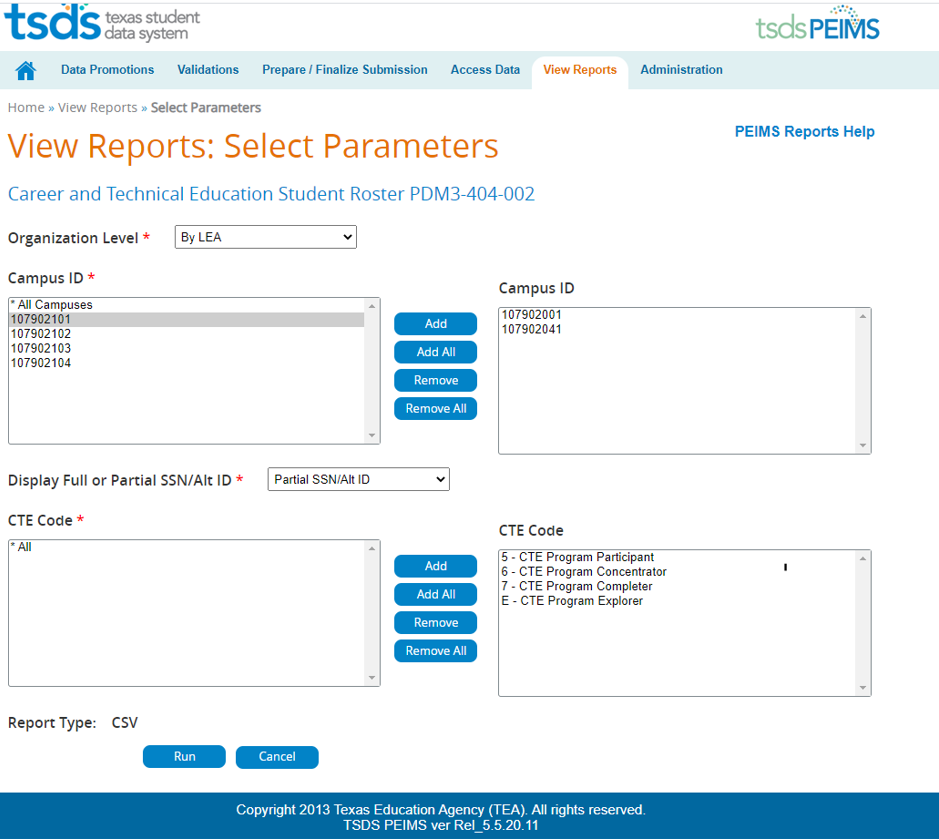 Sample file:

File should be downloaded and uploaded straight into the File Center.
Data that can be currently viewed:
Student Report Center>TEA CTE Code and TEA Program of Study in the Course Completion, CTE Attendance Multiplier, and the Summer Enrollment categories
Student Custom Reports>CTE>CTE Coding Summary if using the Compare with TEA filter
Steps:
Click on the green upload button to upload the roster (must have administrative rights).

Browse to the location where the roster has been stored
Click Open after selecting the file

File is displayed in the loading area

Select the appropriate Year in the dropdown box

Note: Each reload in a particular year is a wipe and replace meaning only one file can be stored per year.

Click the green 'Start Upload' button

OR Click the black X to delete file(s)
OR 'Cancel Upload' to completely stop the upload process

When data load is complete, scroll down to view the file.
Click on the Info link, far right-hand side, to see

Event Viewer with processing information
Click to change to edit file name to change the name of the file loaded

Note: While a file is loading, you may continue to work throughout the rest of the system, including file uploads for other areas.