OnDataSuite continues to develop resources to assist School Business Officials with the Summary of Finance templates Student Data Input sections: TEA State Aid Template 2022-2025 or Omar Garcia's SOF template .
These ODS Finance reports are designed utilizing the latest funding calculations and SOF reporting format.

The reports are located in Finance Custom Reports – Summary of Finance (SOF) Reports – Student Funding Detail Reports.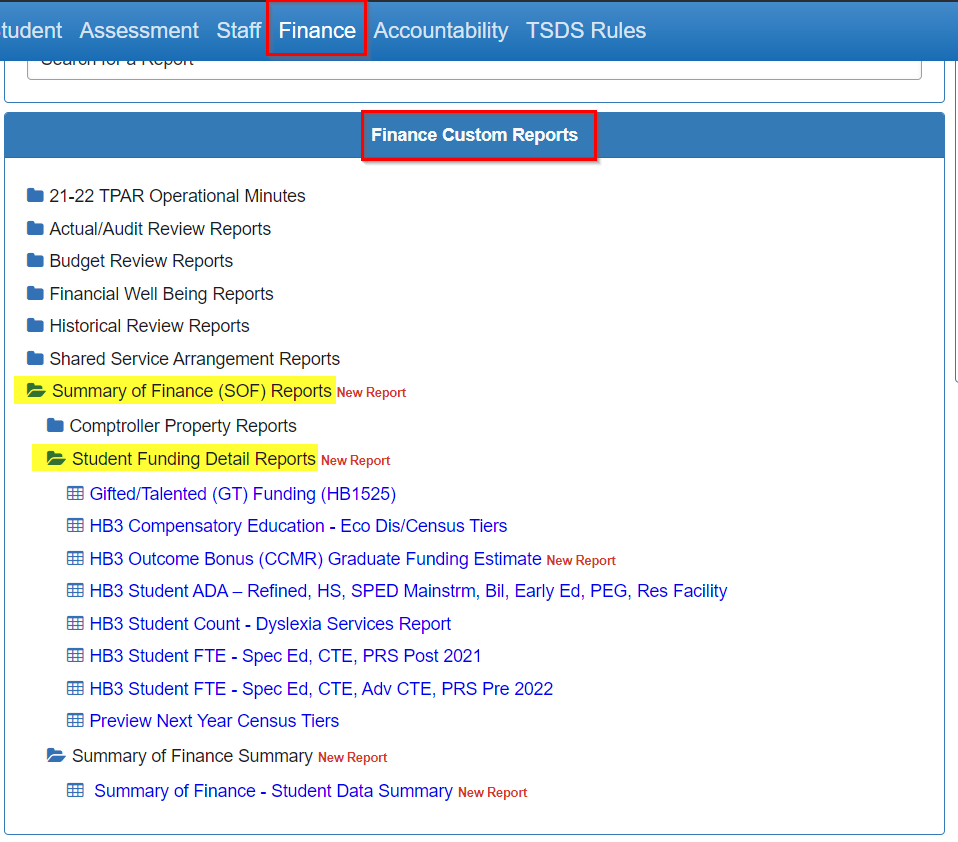 Finance officials are able to generate the reports for themselves as long as the respective Fall and Summer PEIMS data sets are loaded in ODS. For more information regarding what files are needed for these reports , please reference the KB article https://kb.ondatasuite.com/knowledge-base/what-files-are-needed-for-the-hb3-funding-reports-to-populate-for-current-year/
Finance user minimum permissions required to access these reports are: Student Aggregate Totals and Finance Reports.
Reference to a subset of these reports previously listed under Student Custom Reports – HB3 Funding folder has been removed.

For details specific to the release of the Summary of Finance – Student Data Summary report, please reference KB article https://kb.ondatasuite.com/knowledge-base/new-finance-report-released-january-2023-summary-of-finance-student-data-summary/