Column options provide a way for users to add column data to list views with other associated data sources loaded into the OnDataSuite file center.

Each file uploaded into the OnDataSuite file center forms a base association back to the student or staff PEIMS record(s) so that once a report has been generated to the list view, its results can be associated back to other independent uploaded files.
Location of the Column Option
A user must be in what is considered a 'list view' in OnDataSuite to start the process. A list view can only be derived by first clicking on an aggregate total in the system.
For example: If a user clicks on the aggregate Pre-Kindergarten value of 283 from the fall dashboard in OnDataSuite they will be taken to the list of students that the aggregate total represents.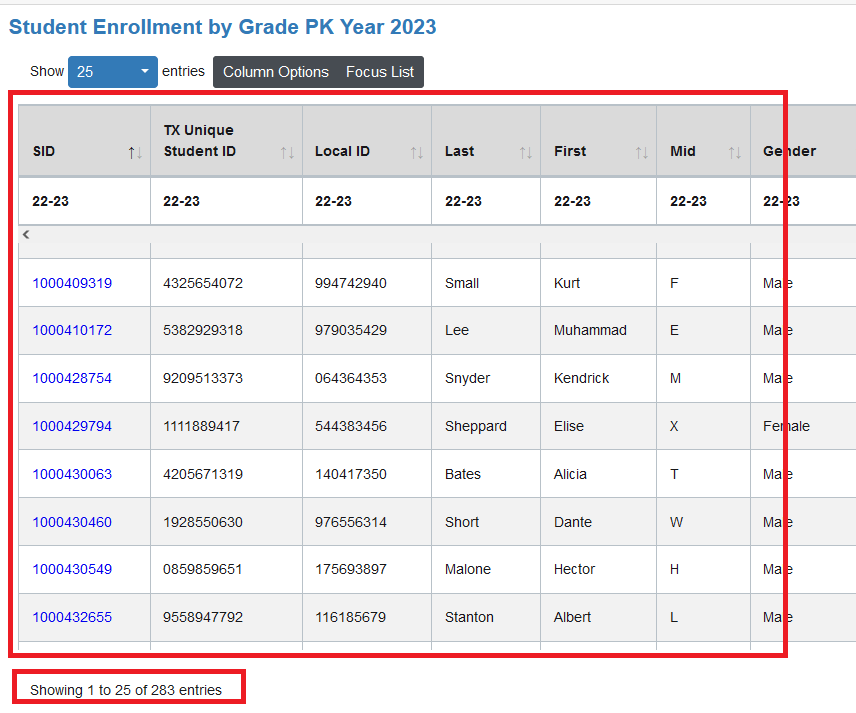 When in the list view you can see the column option button at the top


Associating found list values to other data locations
Once the column options button has been selected, a pop-up window will appear that will allow you to associate the current list you are viewing to other data points from within your data warehouse.
For more information on how the utilization of column options search this knowledge base using the key word(s) "column options"