The column option feature allows users to associate related data files stored in their file center to a found list view.
Where to enter column options feature
A user must be in what is considered a 'list view' in OnDataSuite to start the process. A list view can only be derived by first clicking on an aggregate total in the system. Once in a list view a user can click on the column option button at the top of the screen to enter the column options location
Example of list view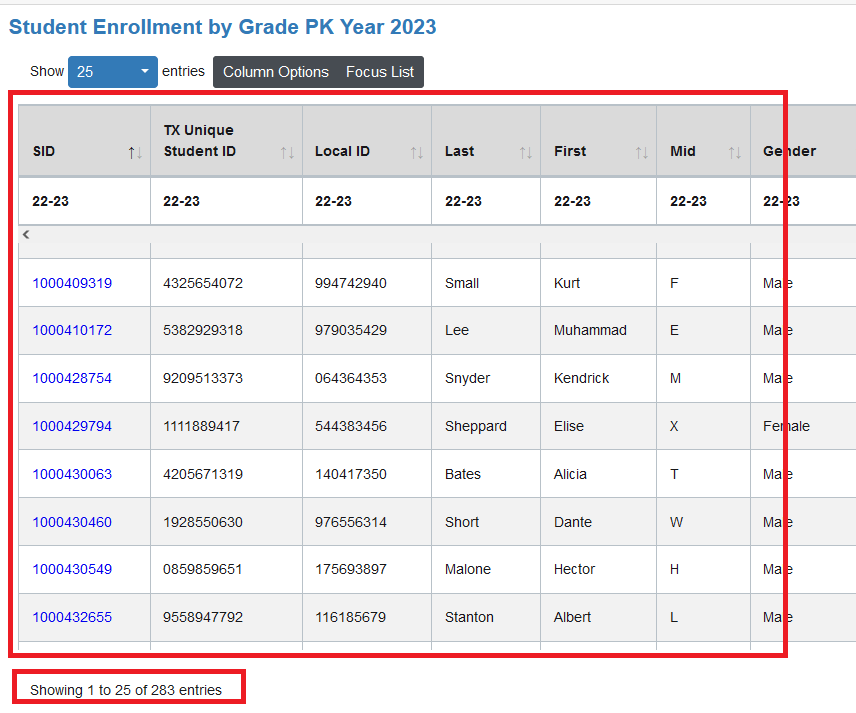 Example of column options button



Entering column options
When you are in column options, you will need to select the green 'Add New Column' button.

Add Columns to a list order
A pop-up screen will appear prompting you for your selections in a specific order. Because each file contains specific data locations that only pertain to the selected file each step must be followed in the sequential order listed. Once the initial data set is selected, each preceding selection option will be dependent upon the the prior selection.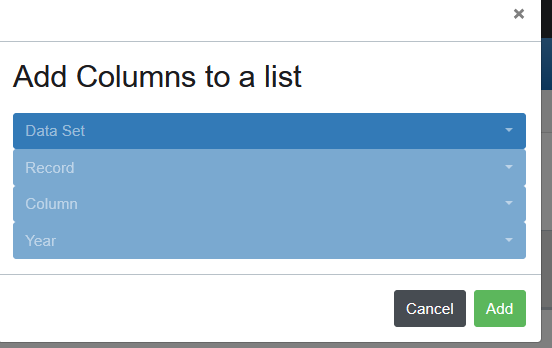 Add Column Order
Data Set
Defines the origin dataset location in your file center that you wish to pull data from
Record
Defines the associated sub-data tables available from the defined data set
Column
Defines the associated field or 'column' values that can be derived from the selected record. Note, this is a multi-select item, so it is possible to add more than one field/column from the associated table.
Year
Defines the data set year for the requested record and column
Example
In example, to add a column of STAAR 3-8 Math students that were achieved / did not achieve the 'Approaches' level for the year 2021-22 the selection would look like the image below.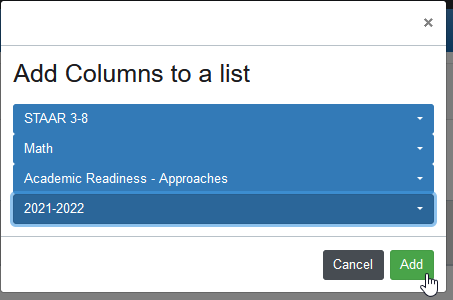 Finalizing the addition of an added column
Once you have ,made your column selections and clicked the 'add' button you will be taken back to your column options screen and should see the additional field listed at the bottom of the column option list.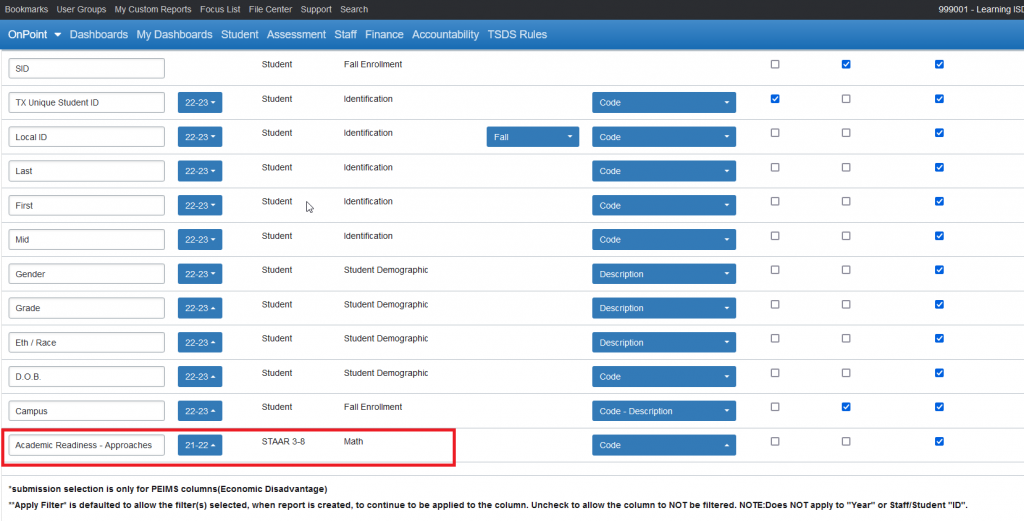 After review make sure you click the 'Submit Changes' button to add your column value to your list view.

Your new column has now been added