NOTE: To view an Individual Student Profile, user must have access to "Student Details".
Locate the "Search" tab, at the end of the blue menu bar.

Enter identifying criteria and click on Search to pull up student(s)
Once student list is displayed, use link under SID column (left), to access the Student Profile Dashboard
Best Practice: Right Click on SID to open Student Profile in new window.

NOTE: Must have "student profile" access to drill down to the individual student profile level.
Student Information>Overview
Displays Emergent Bilingual status for the most recent PEIMS data load submission. Leaf icon indicates Fall; Sun icon indicates Summer.
Note: Bilingual and ESL codes are only reported in the Fall PEIMS submission.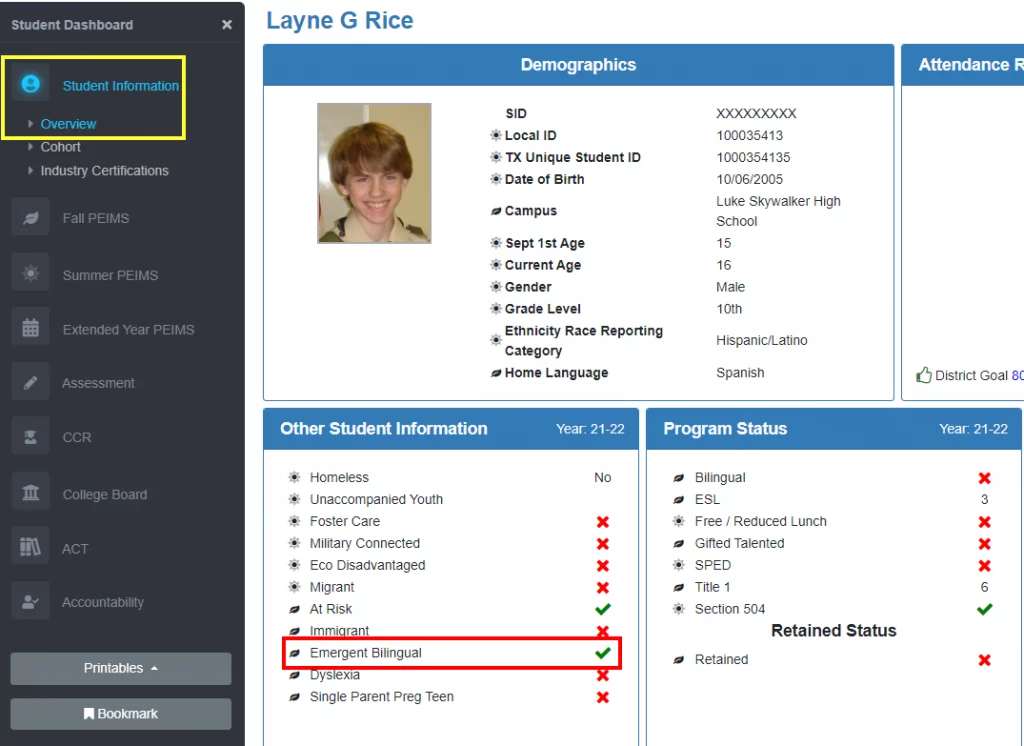 Summer PEIMS>Summer Enrollment
Displays Emergent Bilingual status across multiple years

Summer PEIMS>Attendance
Displays Bilingual/ESL days present and funding code (in person and remote) historically across years

Assessment>TELPAS
View TELPAS test results across all years loaded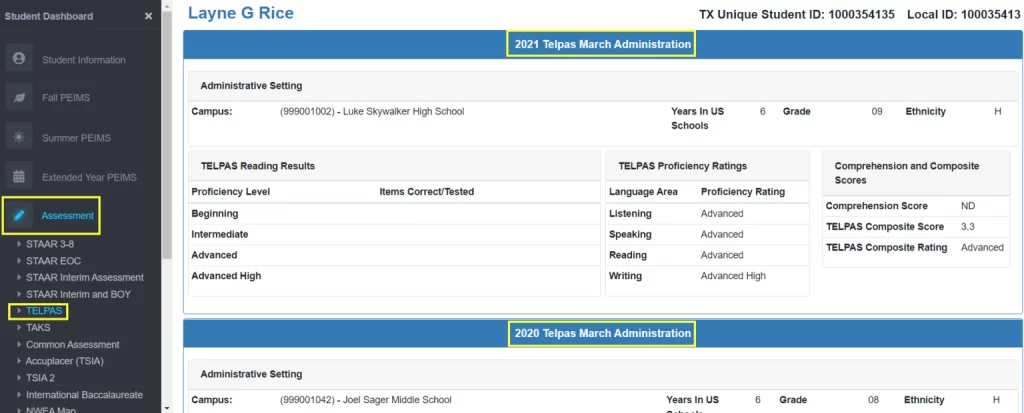 Accountability>Results Driven Accountability (RDA)
View BE/ESL/EL RDA indicators this student is incuded in and negatively impacting – based off of the most current Assessment files and PEIMS files loaded.