Student Profile
Student Information>Overview

Displays Emergent Bilingual status for the most recent PEIMS data load submission. Leaf icon indicates Fall; Sun icon indicates Summer.
Note: Bilingual and ESL codes are only reported in the Fall PEIMS submission.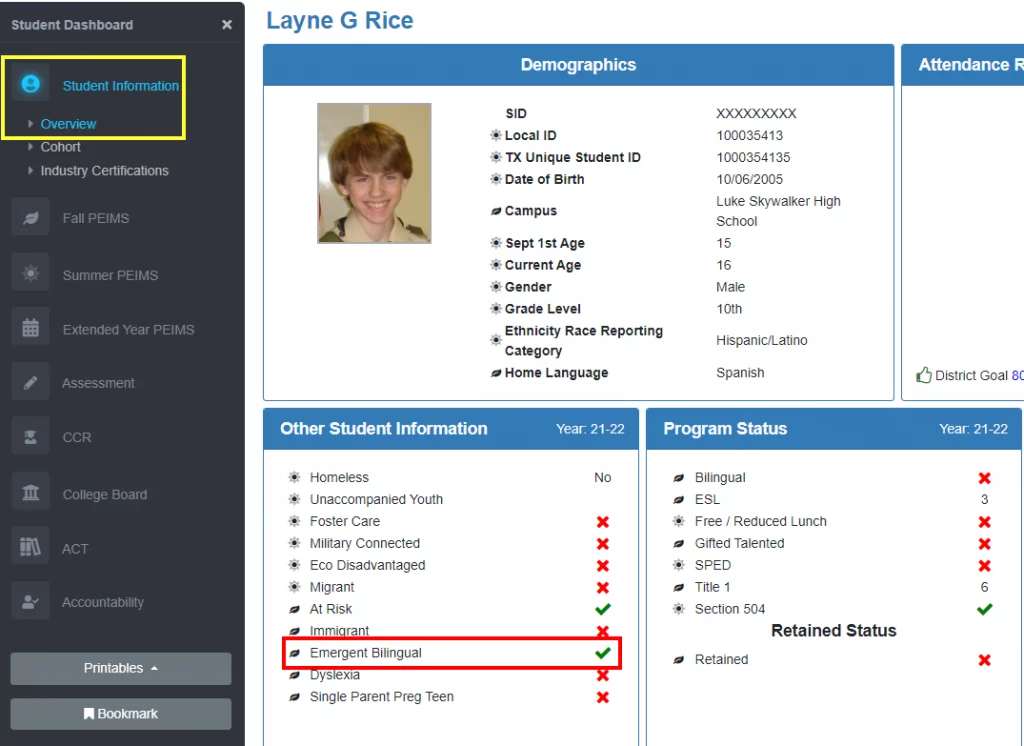 Summer PEIMS>Summer Enrollment

Displays Emergent Bilingual status across multiple years

Summer PEIMS>Attendance

Displays Bilingual/ESL days present and funding code (in person and remote) historically across years

Assessment>TELPAS

View TELPAS test results across all years loaded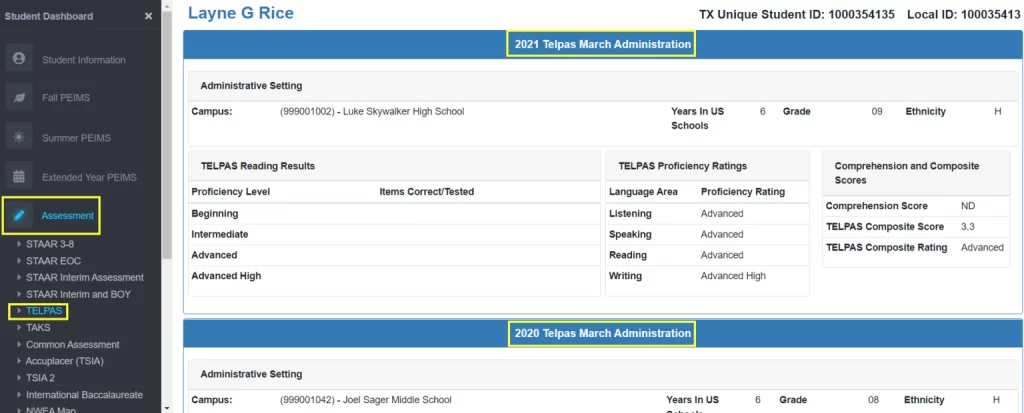 Accountability>Results Driven Accountability (RDA)

View BE/ESL/EL RDA indicators this student is incuded in and negatively impacting – based off of the most current Assessment files and PEIMS files loaded.