NOTE: Access to the Student Profile (Student Details) must be granted by the OnDataSuite Administrator.
Use the "Search" tab in the top black menu bar, to locate a student and their Student Profile Dashboard. You can also drill down on a Student's hyperlinked SID in a report.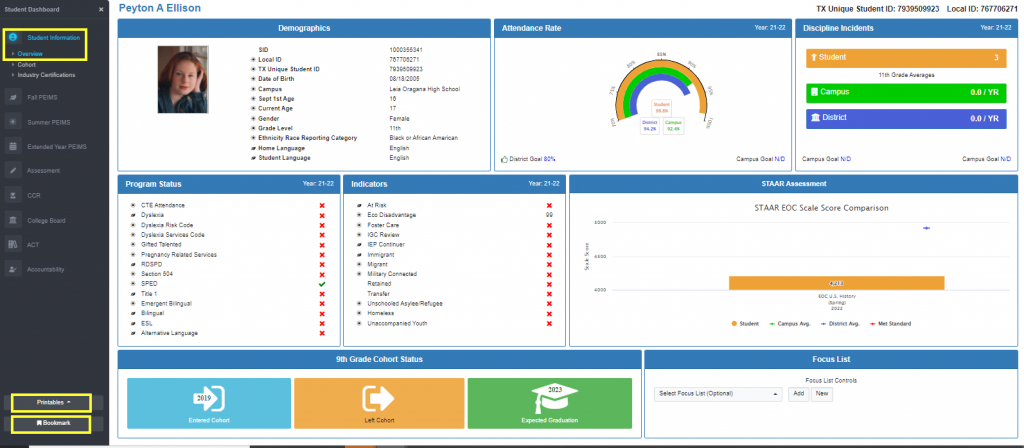 Printables allows you to print a Student Profile, or separate STAAR 3-8 or EOC cards for the student.
Use the Bookmark tab to bookmark any of the student profile screens for tracking a particular student(s).
Video Training below: