NOTE: Access to the Student Profile must be granted by the OnDataSuite Administrator.
Locate the Student Profile Dashboard for a student by drilling down on a hyperlinked number on a report. This provides a student list level, and if the user has access, one of the following items will be clickable in the left column.
View Profile
xxxxxxx
999-99-9999 (the students social) depending on access
Selecting the hyperlink will open the Student Profile Dashboard Overview screen.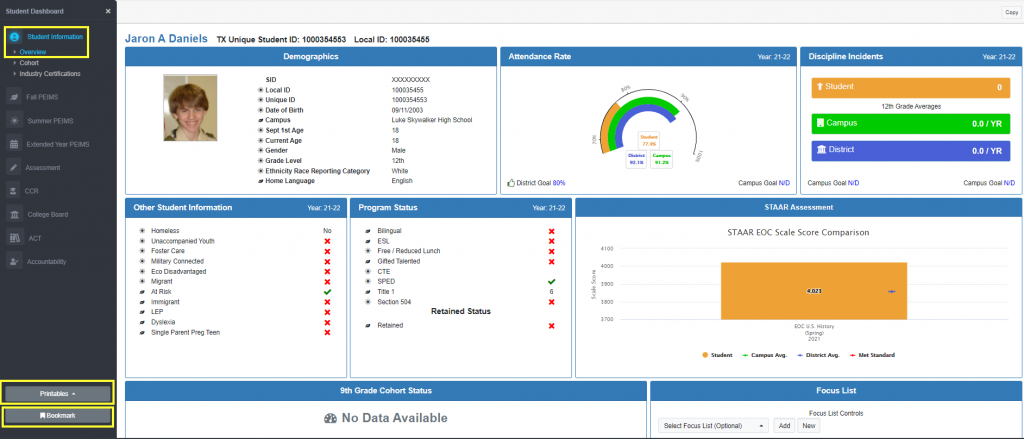 Printables allows you to print an individual STAAR 3-8 or EOC card for the student.
Use the Bookmark tab to bookmark any of the student profile screens for tracking a particular student(s)