Locate "Student" on the blue menu bar to view Emergent Bilingual/Bil/ESL information including querying and reports.
Column Options
Add Emergent Bilingual data via Column Options to any Student Detail Listing

Use "Add New Column" and select appropriate information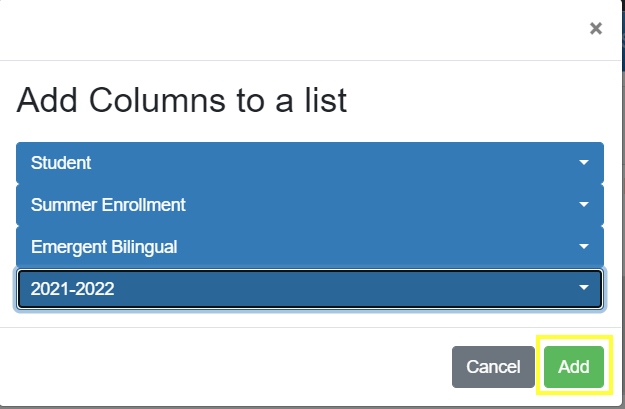 Click "Add" and elements selected will appear at end of query
Click "Submit Changes" and the student detail list will run again with the additions

To change the way a report/list is displayed, use the options provided for each row of data.

Change "Title" by typing in the free form box.
To select a different "Year", use drop down options.
Data Set is informational to describe the type of data being pulled.
Record is informational to describe which area the data is being pulled from.
To change the "Display Type" of the data in the column, use the drop down options.
Use the "Hidden" check box for any area that should not display on the report.
Use "Grouping" to allow the system to ungroup by the selected area.
To Remove a column of data, click the trash can.
Use double arrows under "Controls" to move a row up or down.

Click "Submit Changes"to display changes in the report.
Use Tools drop down options:

Export to Excel
Bookmark your favorite reports and enable sharing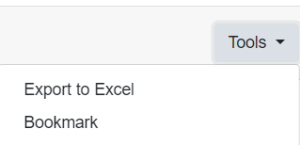 Focus List
Create a Focus List of a student detail report to use in other reports and ad hoc querying