Location: File Center>Data Sources

Below is an illustration of preparing an ESC level assessment file for loading into OnDataSuite.
The example is for an EOC test results file which contains all EOC test results for all districts in the particular ESC.

The example does not cover all possibilities. Occasionally, the assessment files provided will include text (txt) and multiple PDF files. The TXT and PDF files are typically just informational and do not contain actual assessment results; these files should not be uploaded.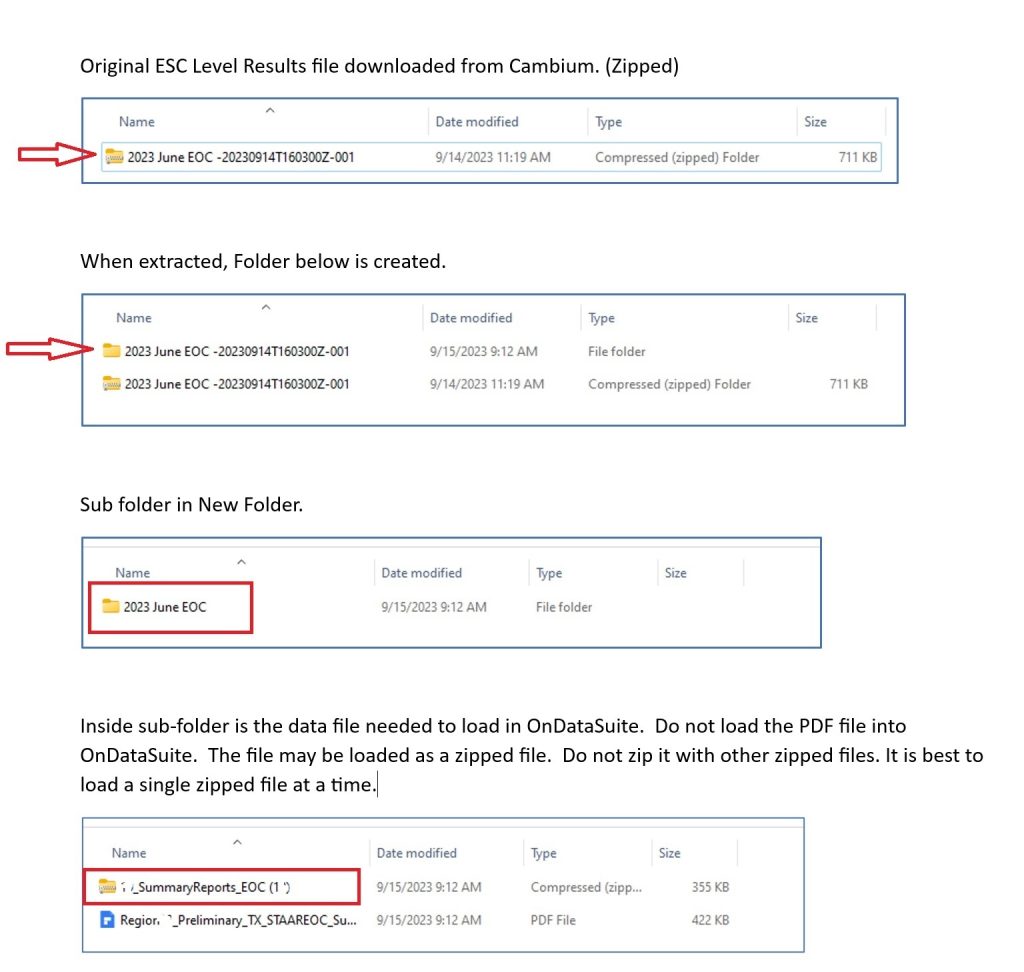 Notes
– If a PDF file inadvertently gets loaded it will be discarded, you do not have take any action.
– The ziped files usually contain a TXT file. These TXT can also be loaded without being zipped.