TAPR Tab
Initial Selection
Assessment, PEIMS, and Accountability items viewed on this tab are derived from the state-released TAPR data files and follow the same hierarchical logic as the PDF reports. For example, items listed under the initial selection of Performance would not contain any attendance or staff demographic data.
Select from the following Report Builder options:
Performance
Performance (BE/ESL)
Participation
Attendance & Postsecondary Readiness
Profile – Student Demographics
Profile – Staff Demographics
Profile – Program Information
Criteria
After the initial selection from the report builder, select from the available sub-reporting areas.
NOTE: These values also follow the same layout as the TAPR report.
Adding Peer List to your selection
If you wish to add a peer group(s) to your report, select from the Peers drop-down selector.
NOTE: (If you have not yet created a Peer list please review the Peer Lists In the OnPar selection of this training .)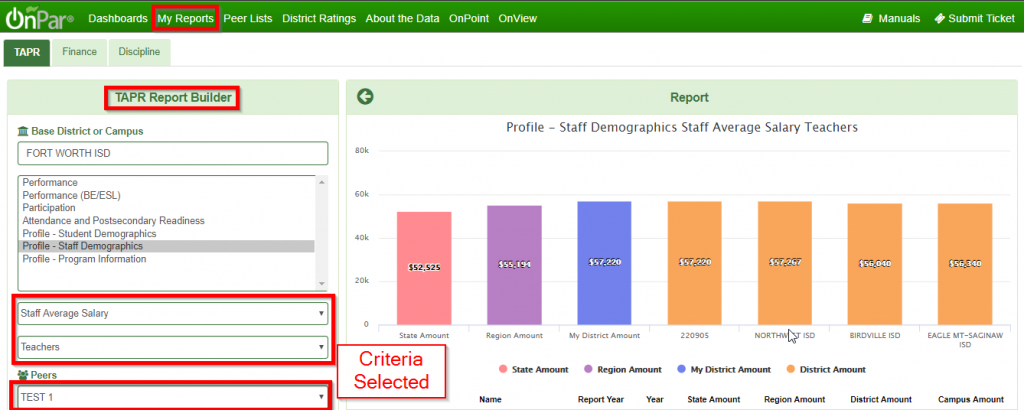 Graph Control allows the user to specify the data to be displayed on the graph, as multiple years and student groups may be options.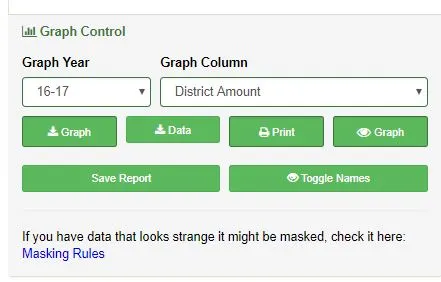 Select the "year" to include on the graph
Select the "Column" to be included on the graph.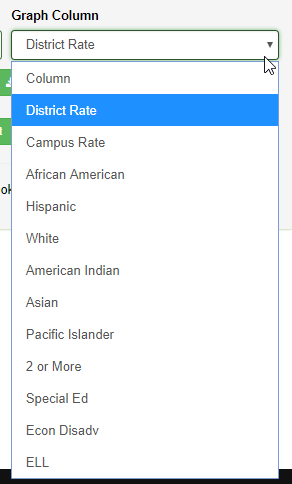 OTHER Features include:
Graph can be downloaded
Data can be downloaded
Graph and data can be printed
Graph can be removed
Report can be saved
Toggle Names to remove the district name and only display county district number.