TEAL CCMR Tracker – Accepted Data File Layout
As of 2020, this file is an Excel format (.XLS) or (.XLSX).
XLSX need worksheet names to be 9 digit county district campus number.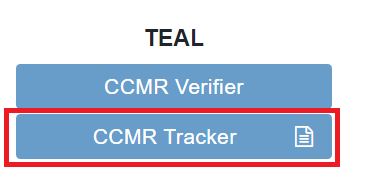 CCMR EWS allows you to compare your TEA released CCMR Tracker Files for the current year to your OnDataSuite CCMR EWS report. These files can be uploaded into OnDataSuite from the File center TEAL category in OnDataSuite.
These files are used to compare results from your CCMR EWS report located in the Accountability section of OnDataSuite.
CCMR Tracker (Current students)
CCMR Tracker file contains students that have not graduated that are being tracked for the current year.
Note: The final Tracker file for the year is usually made available around the end of June.
Once you have uploaded your tracker file for the current year, you will be able to run your CCMR EWS report for the current year and compare your Tracker file data.
For example, CCMR Tracker for 2021 is compared to your CCMR EWS for 2021. You will notice 2 columns for each element, this is your TEA CCMR Tracker file data side by side with data loaded into OnDataSuite for comparison.