The process below outlines the steps that a system administrator will need to follow to reassign a new password to a current user. This process requires that the user be designated as a system administrator from within OnDataSuite.
OnDataSuite does not retain a record of saved passwords. Registered users in OnDataSuite who have forgotten their password will need to contact a local OnDataSuite designated system administrator to have a new password reassigned.
Resetting a user password
To reset a password for a user that has forgotten their password, you will need to log into OnDataSuite and locate the 3 horizontal bars at the top right of the page by your name.
1. Click to view the drop down options and select "Administrator"
NOTE: Only users with Administrative Access will have the "Administrator" option.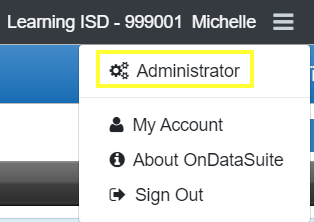 2. Navigate to the User Administration>List, Edit and Delete Users menu item, and click "Manage".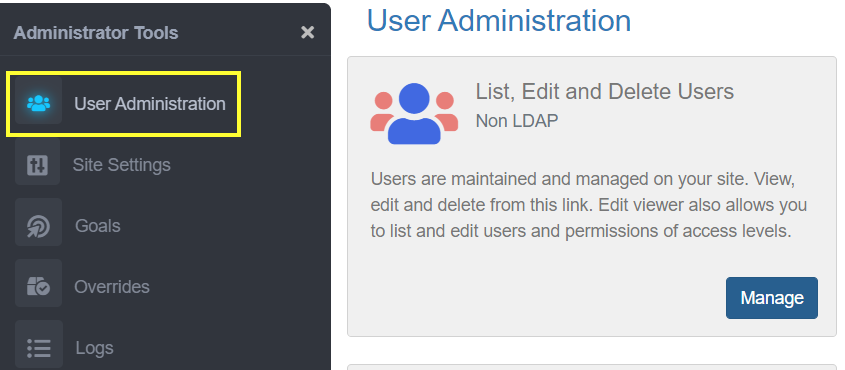 3. Locate the user account from within the list. You may use the search box located at the top right corner of the list to search for keywords like first name or email address.
4. Click on the blue "Edit User" button

5. Create a new password in the first open box and then confirm the password in the following open box area.
6. Click the blue "Update User" button.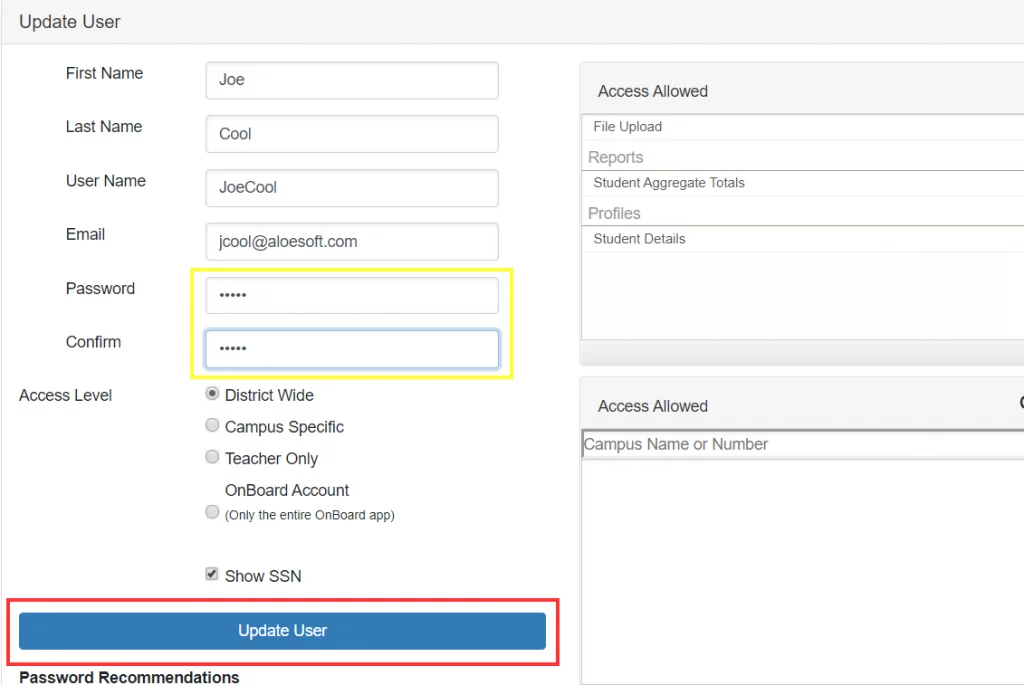 Important Tip: The password you have created will provide immediate access to the system. For security purposes, please follow your district's standard protocol for password resets. Additionally, you may require that the requester follow the Password – Personal Reset instructions upon receiving their new password.