Accepted Cambuim, ETS & Pearson File Uploads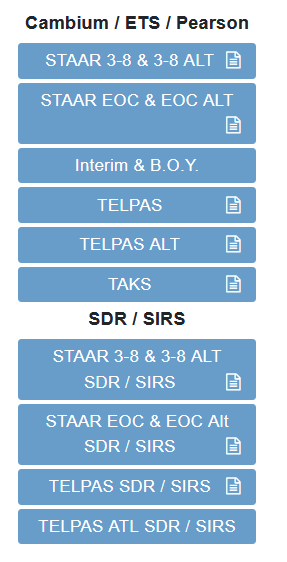 Beginning 2021, state testing files will come from Cambium. Prior year files can be loaded as .txt files into their appropriate location from vendors such as ETS or Pearson. When loading state files please use caution to place the file into its correct location.
If a file is placed into the wrong file center location, users must put in a ticket to have the file removed so that they may upload into the correct location.
How To Load Assessment Files
Each file has an independent knowledge base article link just above the green upload button that specifies the file type accepted and will notify users of any special circumstances pertaining to the file. To view a specific knowledge base article, click on the blue assessment button and look for the blue hyperlink just above the green button as shown in the example link below