Location: Top black menu bar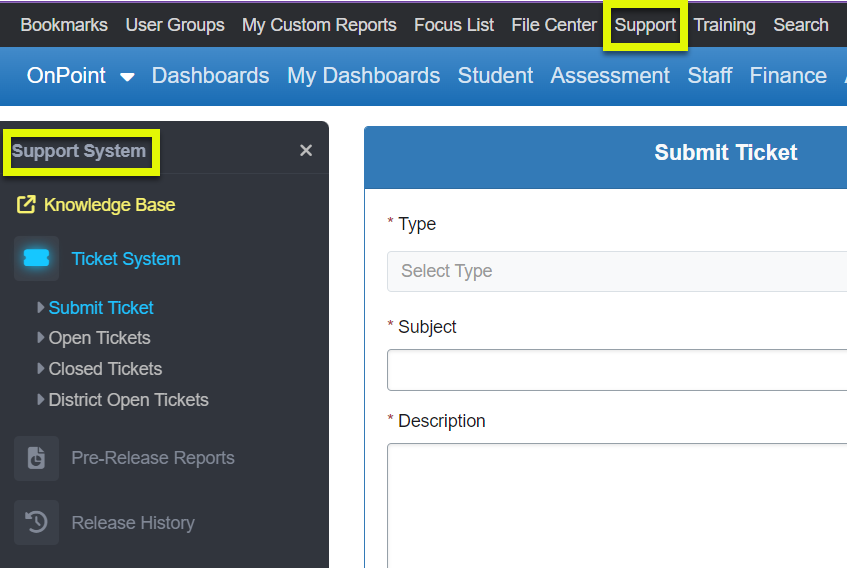 The Support tab contains the following sections:
Knowledge Base
Ticket System
Pre-Release Reports
Release History
Knowledge Base – Use to search for information on the entire OnDataSuite system (Note: This can also be found under Help in top blue menu bar.)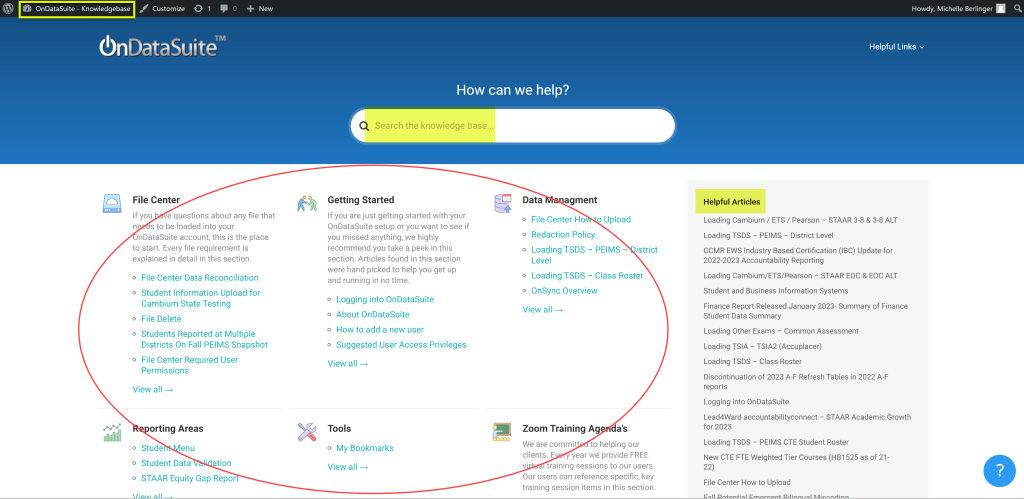 Opens up new window with the knowledge base articles
Use the keyword search box at top to find articles containing those words
Sections below can be accessed for quick reviews including trainings
Helpful Articles displays articles that are getting high hits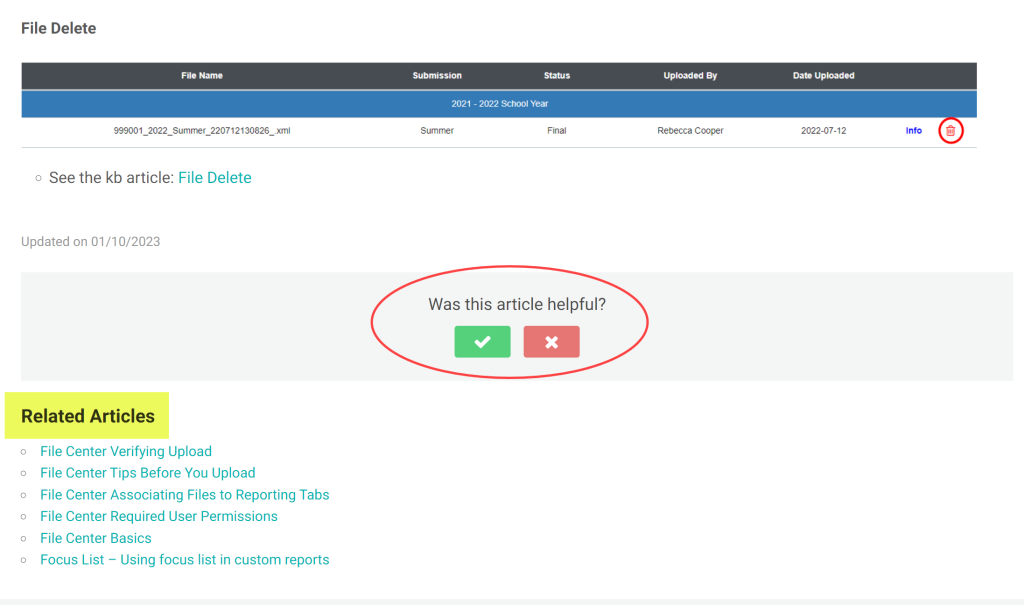 Once you navigate to an article, the bottom will have the ability to let us know how we are doing. If you check the X, please be sure to add a comment so we know how to make it better! If we only see the X with no supporting information, often we don't know what to fix. It's anonymous, and besides, we are all about continuous improvement for our clients!
Related Articles might exist that will give further information related to the existing article.
Ticket System
Submit Ticket – Use to enter a question, problem, file review, or feature/report request with detailed information and click "Submit".

Note: This can also be found under Ticket in top blue menu bar.
As you type in the Subject box, the Knowledge base search results appear to the right to help with answering questions before submitting a ticket.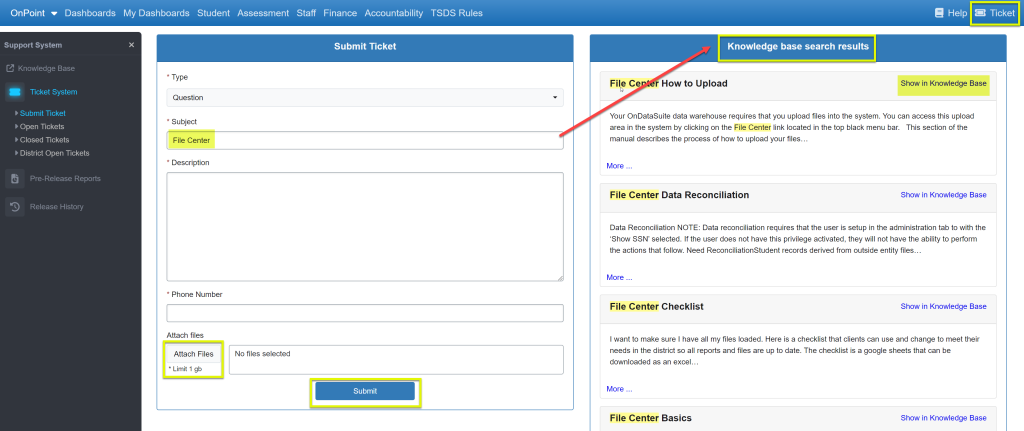 Open Tickets – Displays tickets you have submitted that are still in an open status.
Closed Tickets – Displays tickets you have submitted that have been resolved.

Note: If you Respond to the ticket here or respond to an email for the ticket, the status will automatically open back up.

District Open Tickets – Adminstrators can review open tickets for the entire LEA.
Pre-Release Reports – Displays reports available for BETA testing. These reports are not fully vetted until they have been released to production, in which case, they will no longer appear in this section.
Release History – Review ticket information related to our cyclical releases which in most cases are put in production immediately during the release timeline.