This screen allows you to build an access template based on user roles that can be applied on the Add User page.
To Add a Role
Click + Add Role and choose a Role Name
Click Create
Choose the appropriate Access Levels, Access List items, Campuses, and Restricted Areas items and click Save
At this point, you can go to the Add User screen to assign the role created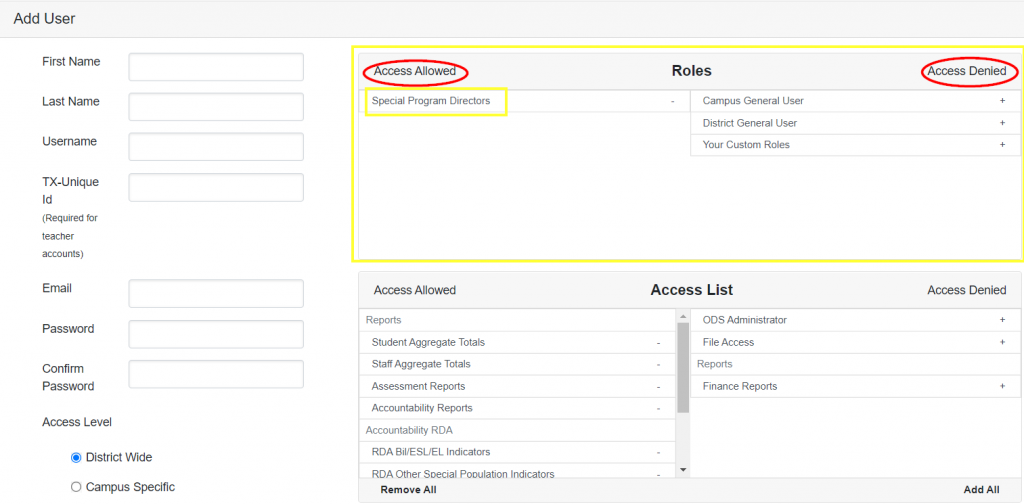 Note: If a user is assigned multiple roles, the highest level of access will be authorized. For example, if they are given a role of campus level user and another role of district level user, the district level user will be utilized.
To Change a Role
Simply select the Role that needs to be modified, make the appropriate changes to the Access Level, and click Save
To Delete a Role
Select the Role and click Delete
Click Yes to delete or No to cancel