Setting OnBoard Goals (This WILL make changes to your OnBoard HB3 dashboard)
Any change made will not be seen on the OnBoard dashboard widget unless the 'Set OnBoard Goals' button has been clicked. Please note that this should only be done by an administrator. Once this button has been clicked, any goals updated in the OnPoint administrative sections will automatically update the OnBoard widget.

All board goal setting activities take place under the OnPoint administrative side and are considered in the 'planning stage' and will not be visible on the OnBoard dashboard until they have been 'set' . Once the 'Set OnBoard Goals' button has been selected, this initiates the transfer of goals from OnPoint to the OnBoard HB3 Dashboard.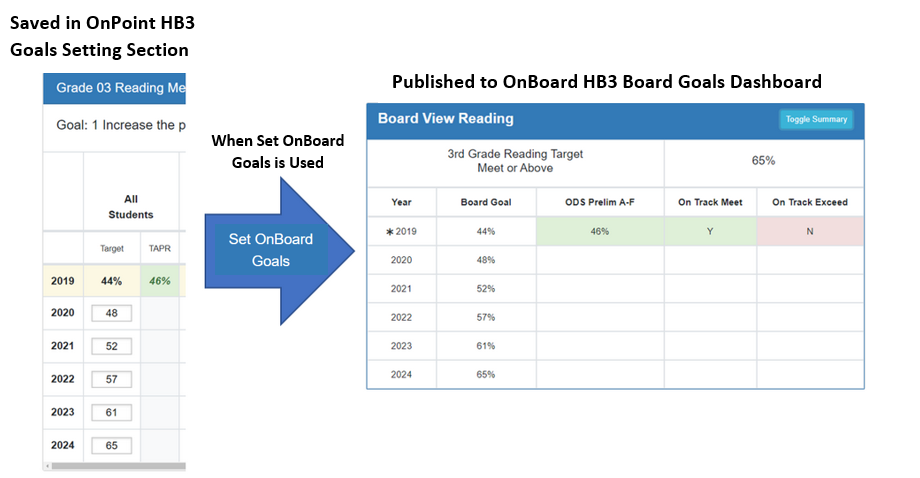 Goals can still be adjusted when needed but the process would require that the updated goals be completed in the OnPoint goal setting section, saved and then published again to the OnBoard goals section.