Report Center -is used to build your own "ad-hoc" reports.
Select the initial "Category", to begin.

Use the help "?" for information on each category.
Select desired year(s), or leave blank to display all.

Select "Criteria",

Includes a list of elements pertaining to the category selected.
Filter options available – if needed.

"Create Report"
Student Report Center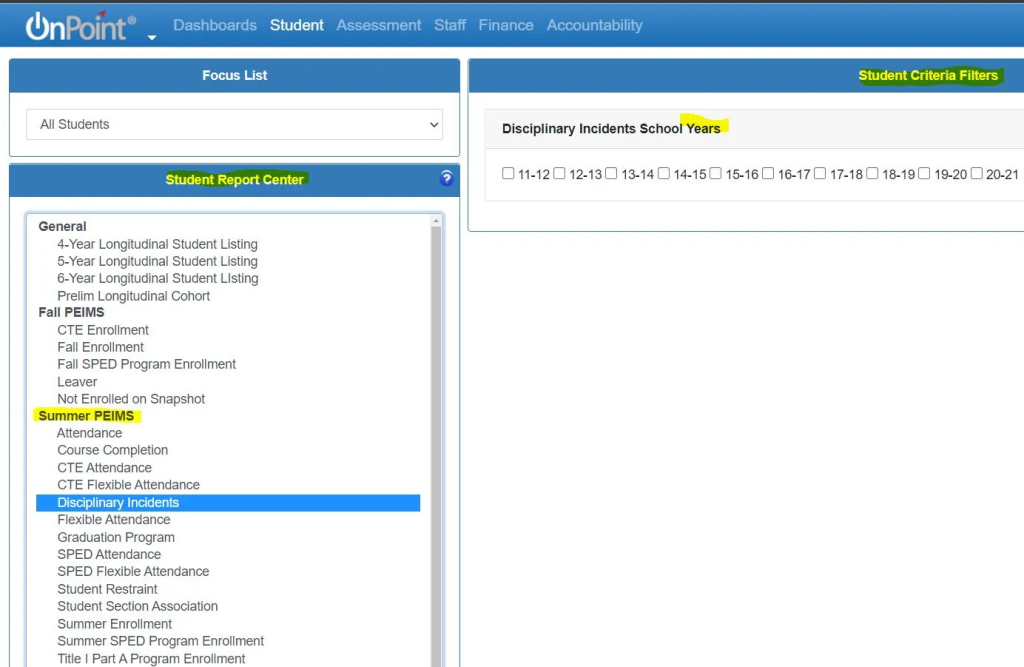 Only available after an "ad-hoc" report is created. It will be located in the black box on the left of the screen.
NOTE: "x" will close the Report Options screen.
Graphing – Allows user to graph the data displayed. Select a graph option on the fly, invert and change discriptions,
Heatmap "On" – Adds color gradients to identify hot spots with option to invert and move the color gradient.
Other

Export to Excel – Creates data in a spreadsheet
Edit – Sends user back to "create report" with options still selected
Bookmark – Saves the parameters of the report to the bookmarks menu and offers the option to share with other users.

Show Percent – displays % by column
Zeros – displays areas that aren't displaying because of the return of a zero value.