OnDataSuite system administrators can create templates that group widgets specific to end users.
Go the hamburger menu and select site settings and select My Dashboards Templates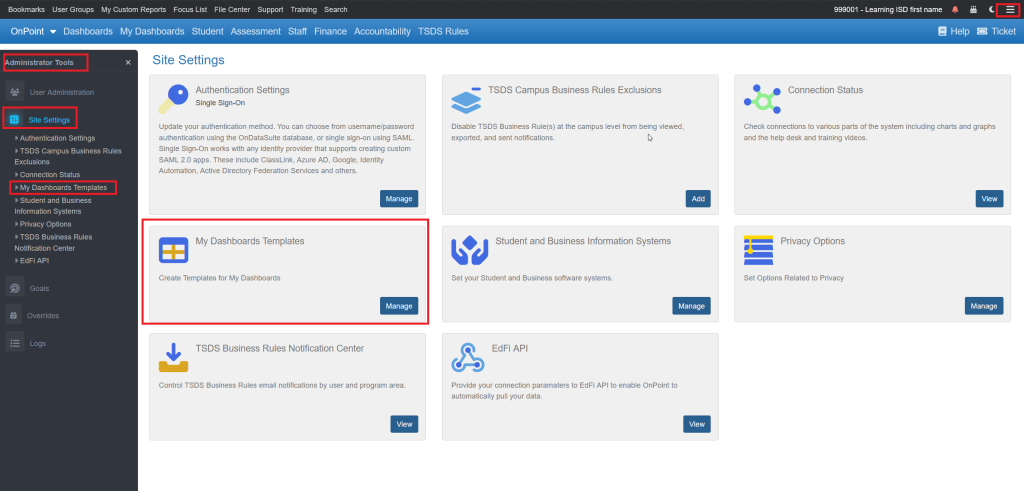 Click on the 'Add Template' green button and a pop up box will appear. Enter the name for your Template

Now select your new template from the 'basic demographics' section and then click the green 'Add Widget to Template' button to select the widget criteria, and then click the 'Add Widget' button to confirm your selection.