Focus lists can be applied to all Student, Assessment and Staff Report Centers in two stages:
First: prior to making selections from the items listed within each report center item the Focus List can be selected.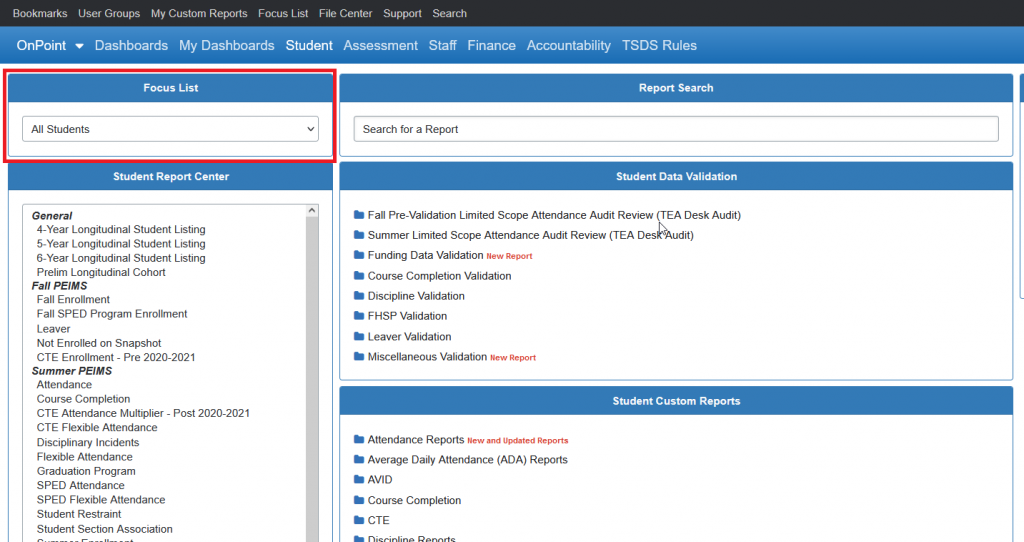 In the example below we first would select the focus list PRIOR to starting our query.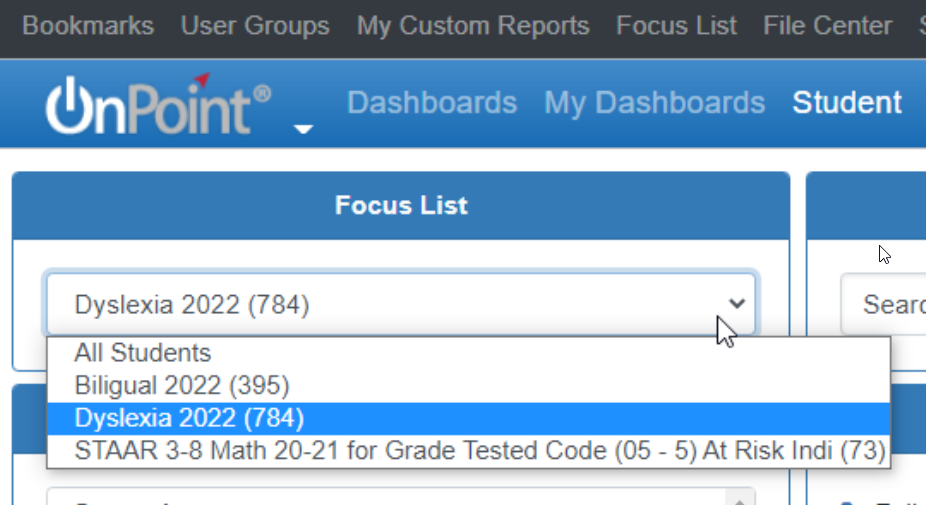 Step 1- Create your focus list
Step 2- Use the drop down above the Report Center to select the desired Focus List. (shown above)
Step 3- Build the ad hoc report and click create.
NOTE: If using multiple years when building the ad hoc report, keep in mind that the focus list may contain student/staff data for only 1 year.
Second: Create an Ad-Hoc report and generate the results.
From the report results , the left menu Report Options includes the option to add a Focus List to the report.