Note: Training video below for admin and end user

Under Administrator>Site Settings>My Dashboards Templates, administrators can set up templates with multiple widgets to assign to user access roles that can then be used by these users on the My Dashboards screen.
To create a new template
Click on the green Add Template button; in the pop up box, name the template; and click Add Template.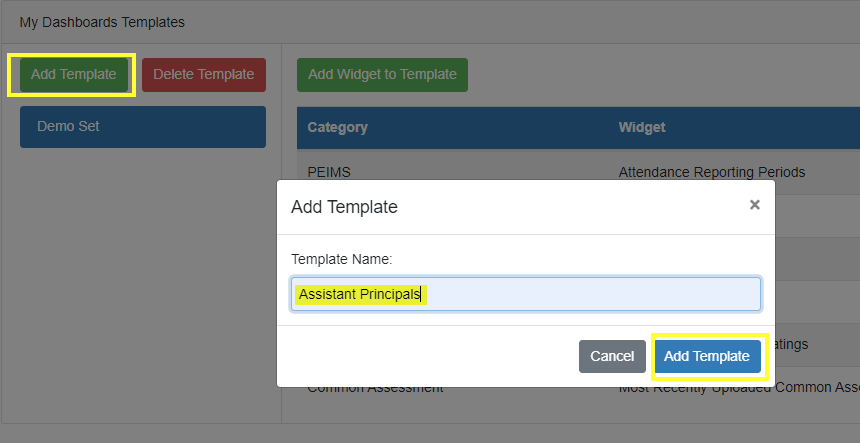 Add widgets to the template by clicking the green Add Widget to Template button.

Begin to add desired widgets, clicking Add Widget once widget information is filled out, and then clicking the green Add Widget to Template button to continue adding more widgets.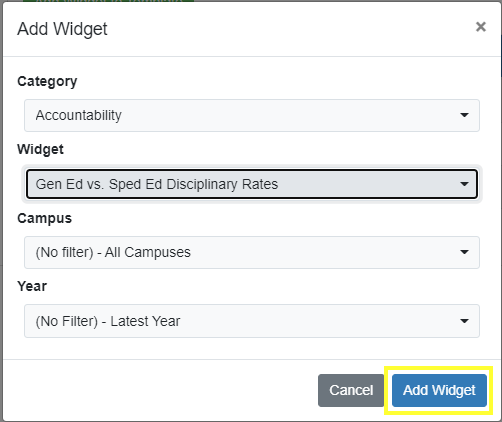 Once all widgets have been added, you should see a final list along with the options chosen.

To delete individual widgets from your template, first check the Delete check box by the widget to be removed, click the red Delete Selected Widgets button, and then confirm the Delete.

To delete a template
Click on the template to be deleted on left hand side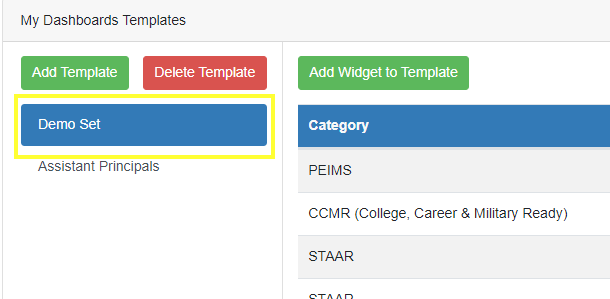 Click the red Delete Template button and confirm the Delete. Note: Deleting a Template here will not delete the templates already created by end users.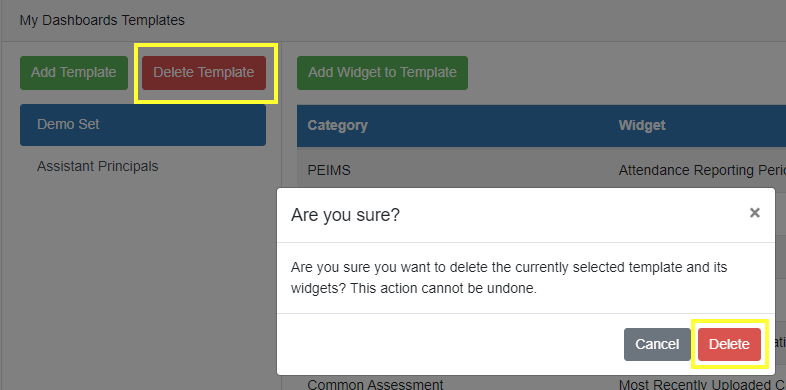 Assigning Templates to User Access Roles
Once templates have been added, you can assign them to user access roles on the Administrator>User Administration>User Access Roles screen

Select the desired role, scroll down to the bottom to the Dashboard Templates section and move the Unassigned template over to the Assigned side by clicking on it once. Note: you can assign multiple dashboard templates if desired.

Scroll back to the top and be sure to select the green Save button to complete the addition.

Now you can assign roles to individual users in order for the templates to be activated. See the kb article User Access Roles for further information.
After templates are added to individual users using the User Access Roles, you can alert them that they have templates assigned to them. They can then pull the templates into their My Dashboards screen. See the kb article Add Template Widgets for further information.
Training Video: