Note: The following step requires that a user be designated as a system administrator before they can make the following changes.
Setting User(s) up to view only specific campuses
Users access can be set to a specific campus or to multiple campuses by going into the system administration tab and selecting the Campus Specific radio button from under the Access Level section.
Selecting this radio button will then require that at least one campus is selected from the Campuses selection pane.
Once a user has been designated to view a specific campus or campuses, they will not be able to view any other data from any other campus in a district data set.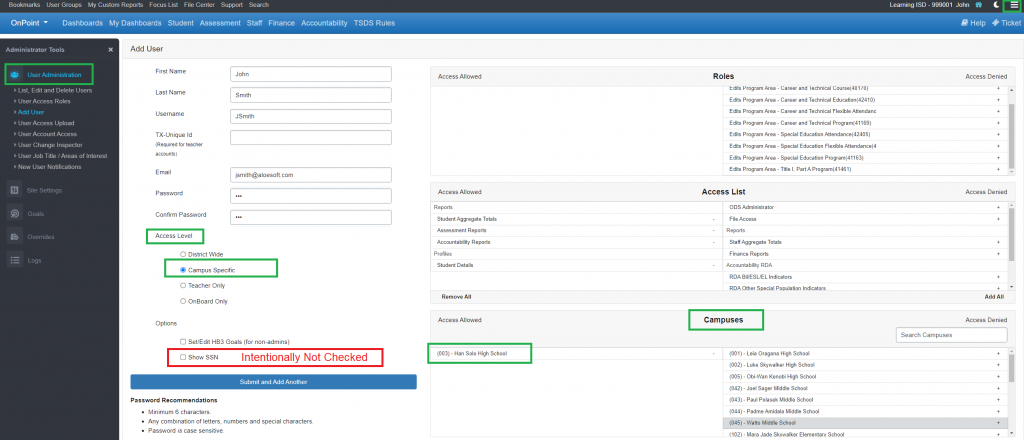 Benefits of creating campus specific access
District wide created reports can be bookmarked and then shared from the administrative level throughout the organization to individuals or to created user groups without the need to separate by campus
Related articles: