The Administrator area is restricted to the OnDataSuite administrators to allow them to add, edit, or delete user accounts in the system.
See Training video below.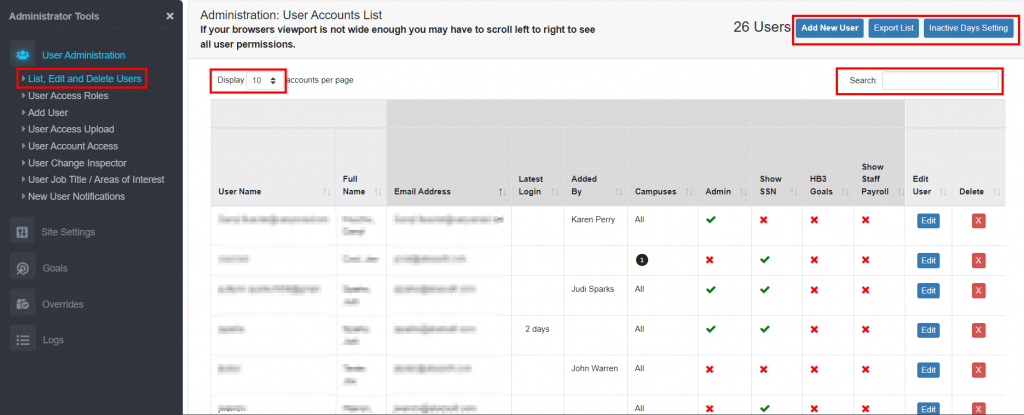 List is displayed in order according to Email Address
Use "Display" dropdown box to increase number of accounts displayed on the page
First row with User Name is frozen so when sliding to the right to view Action buttons (Edit, Delete), it will still appear
Columns can be sorted using the up/down arrows
"Search" for data in any column from User Name to Campuses
Add New User to go to the Add User screen
Export List to view list in Excel
Inactive Days Setting allows revoking access rights to inactive users who have not logged in for a set number of days (minimum 10 days)
Edit User Edit – Opens up the Update User page where changes can be made.
Delete X – Deletes the user after confirmation
Training Video: