Location: Accountability tab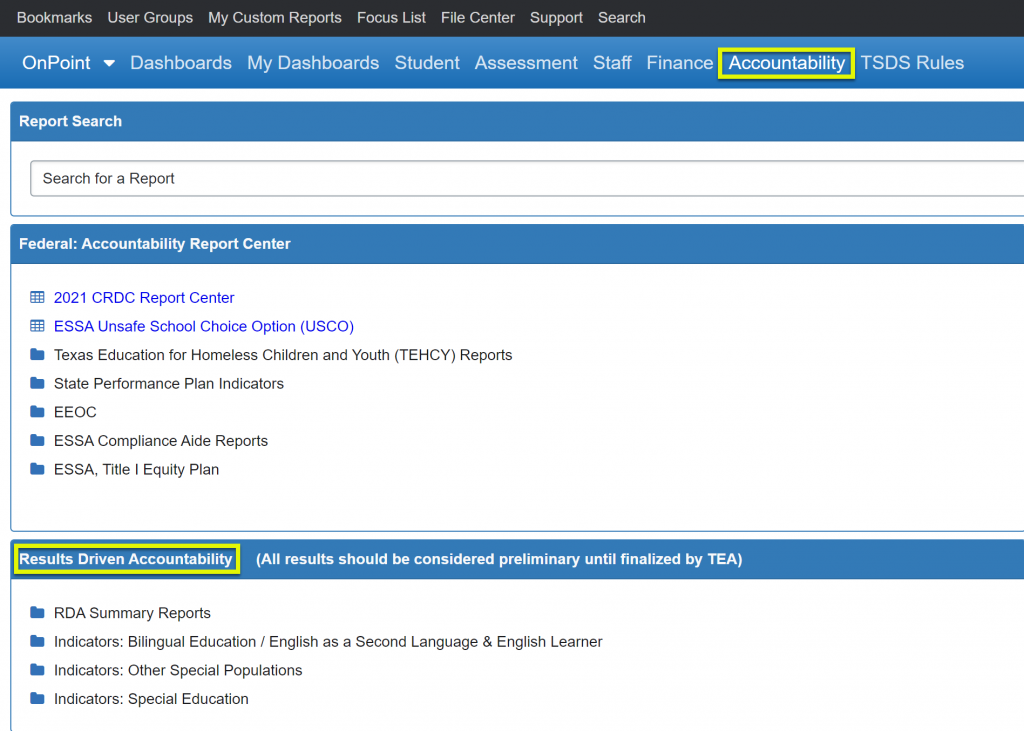 Results Driven Accountability (RDA) is a local education agency (LEA) level, data-driven monitoring system developed and implemented annually by the Division of Review and Support in coordination with other departments within the Texas Education Agency (TEA).
OnDataSuite utilizes the most recent RDA Manual to calculate each reported section. Individual uploaded data files are used in the calculation of each indicator. We do not utilize the CAF file.