Note: Training video below for admin and end user
Administrators have the ability to assign widgets as a template to different user access roles that those users can then pull onto the My Dashboards screen. See the My Dashboards Templates kb article for more information on how to do this.
To add the template widgets that have been assigned to your role, first build a new Space to add the widgets to.
Note: You can add template widgets to existing spaces but it could potentially interfere with widgets you had already designed according to your needs.

Click on the space just built, and then click on Add Template Widgets to bring up a pop up box.
Note: if you do not see the Add Template Widgets button, then no template widgets have been assigned to you.

Use the drop down selector to select/deselect template widgets (multiple templates can be loaded on the same space).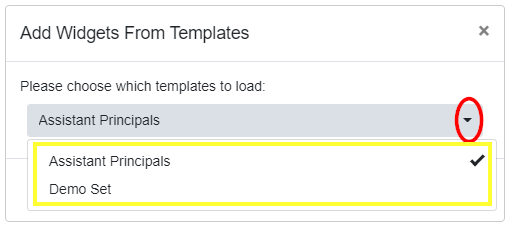 After selecting desired template(s), click Add Widgets.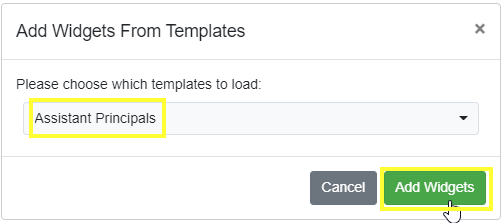 At this point, the widgets will be added to the space. The widgets can now be manipulated as desired. See the knowledge base article Add Widget for further information on options available for widgets.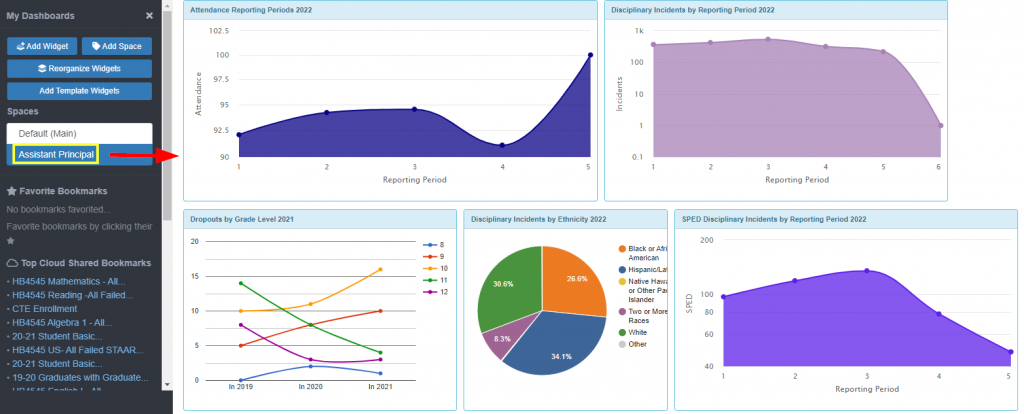 Training Video: